Welcome to Lavish Salon & Spa!
Founded in 2011 by longtime best friends and co-workers Melissa Cope & Missy Estes, the vision for Lavish has always been to have a fun and relaxing atmosphere providing the best beauty & spa services by the most amazing team of professionals. Here at Lavish, we pride ourselves in working together as a team to make your experience enjoyable and relaxing. We truly appreciate all of our wonderful clients and friends!

Located at 619 E. Pittsburgh St. in Greensburg, PA in the Historical Estes building which was purchased by Jon & Missy Estes in 2014 from the Contes where they ran an interior design firm for 35 years. Prior to the remodel and modernization of the building, it was Greensburg's original fire house dating back to 1891.
Lavish is Greensburg's premiere full service salon & spa offering hair care, gel, dip, natural and acrylic nails, Dermalogica facials, massage therapy & body wraps, luxurious pedicures, waxing, spray tanning as well as special occasion styling and makeup.
Ask about our "LAVISH ON LOCATION" mobile glam squad for your wedding or photo shoot.
Spa parties, packages and private events are available for your birthday, bachelorette, or just to enjoy a day of pampering!
A refreshing and modern full service salon & spa where you can enjoy a true LAVISH experience. Relax, and enjoy amazing services while you recharge. We have complimentary wine, coffee, WIFI and hand massages while your color processes.
Loved your experience at Lavish? We appreciate facebook and google reviews. We truly appreciate each and every referral!
*We are now accepting gift certificates purchased at Lavish Trends in Youngwood(service offerings may vary per location)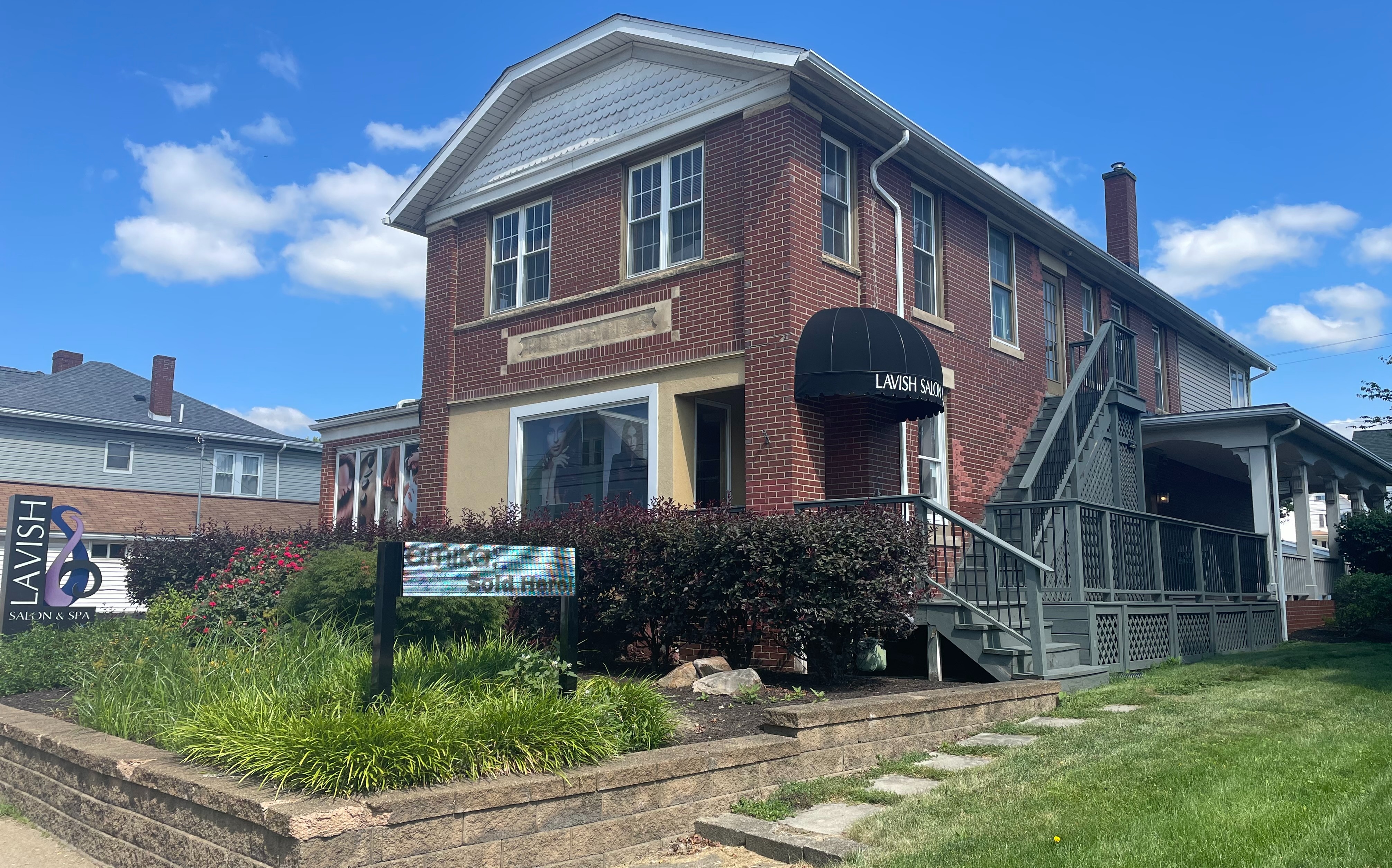 Lavish is open by appointment Tuesday through Saturday. Weekly hours are typically from 11am-7pm and 9-3 on Saturdays though our hours are subject to change and we will work with your schedule to accommodate you in any way we can!